Retail signage is one of the most important ways to convey your message to your customers.

To most consumers, clearly marked commercial retail store signs that lead them through a store to the products they are looking for with comfortable shopping experience that directly results in increased sales.

Retail Store Signs, integrates wallcoverings, PVC boards, acrylic, alupanels, and digitally-printed graphics.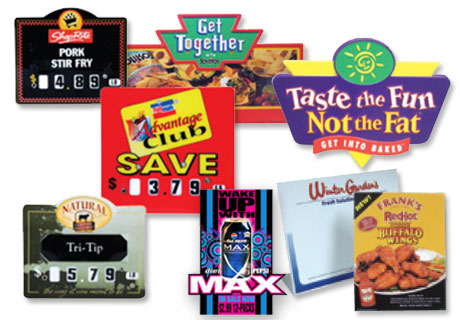 Mounting Screws
Hanging Lines
Self-supporting (with easel)
Double-sided tape
Velcro
Magnets
Plastic Clips