Flat Cut acrylic letters and shapes are a standard sign type used throughout the sign industry. They can provide instant colour and visual presence to any corporate dwelling.

Acrylic letters are easy to install with double sided tape and silicone.

Acrylic letters can be also a pin-mounted. Pin-mounted letters add depth to lettering, which provides a more elegant look.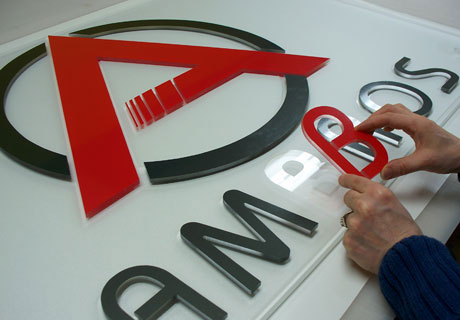 ---
height: up to 42"High
thickness:0.125",0.25", 0,5"
---
Unpainted Clear
Unpainted factory colours
Painted to any PMS Colour
Installation by Quick Signs
Installation by Customer