Foamcore Posters are lightweight, economical, and have a very smooth surface, making them a good choice for indoor signage.

Because foamcore is not as durable as other sign boards, it's normally used for short term indoor signage or displays to keep costs down.

Foamcore Boards has become a favorite for mounting photographs, directional signage, sales presentations, artwork, and short-term signs.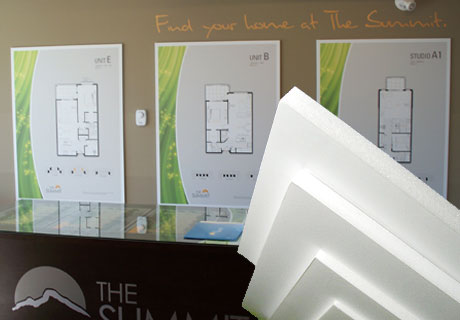 ---
6"x12", 6"x16", 8"x12",
8"x16", 8"x24", 12"x12"
12"x16" 16"x24", 24"x32"
32"x48", 48"x48", 48"x96"


---
4mm, 6mm, 10mm




Self-supporting (with easel)
Double-sided tape
Velcro